A Confederation of South Dakota, Montana and parts of North Dakota and Nebraska.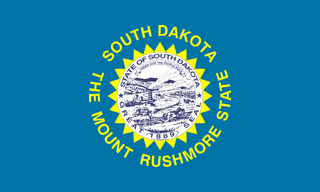 Relations
Edit
If I didn't add you or the name of your country is wrong feel free to fix it yourself.
United States of Greater Ohio - Ally
Agrarian Commonwealth of Minnesota - Warm/ally
Federal States of New York - Neutral
Republic of Missouri - Warm/ally
United States of the West - Warm
North Carolina - Neutral
Pennsylvania - Neutral
Atlanta - Neutral
Arizona - Neutral
One Star Republic - Neutral
Virginia - Neutral
Rhode Island - Neutral
Florida- Neutral
Pacific State- Neutral
Utah- Intense Hatred
Colorado- Neutral
New England- Neutral
Government
Edit
The Dakota Confederation is currently governed by a Militarty Dictatorship headed by former South Dakota Governor; Chancellor Shaun MacGregor.
Dakota Self-Defense Force
Edit
Currently numbers about 40,500 men and women
7,000 in reserves
about 1,000 of those in the service are in the Air Force.
We have no active Navy or Maritime Patrol Force.
We are currently developing Exo-Suits, nicknamed the Achilles.
We have a large number of old M-60A3s in service, these however are soon to be replaced by newer M1 Abrams and its variants.
The F-22 Raptor is our current fighter, however only about 85 are in service.
Community content is available under
CC-BY-SA
unless otherwise noted.