| | |
| --- | --- |
| | This Map game is now closed since it was not edited for 7 days in a row! |
Welcome to MDCC (roman numerals for 1700), The Russian Tsardom is expanding and Sweden is preparing for war, meanwhile the colonial race continues.
Turns will go by order
Sign up on the sign up sheet
post a turn whenever its your turn
turns will last one year
Be plausible fuckhead
Map Maker: any mod
Creator: Orwell
Head Mod: Orwell
Vice Mod: None
Other Guy:
These are people who are banned and those who have strikes. A ban lasts for a week and a banned player is removed from their nation. Gaining three strikes will result in a ban. A strike is eliminated every week.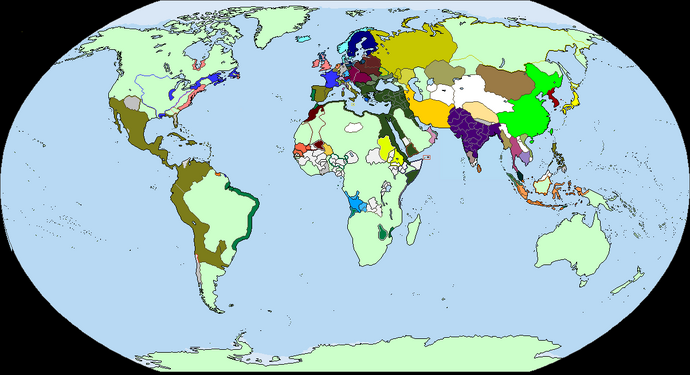 anyone is free to sign up
Orwell
Prussian27
biblbeboyd316
Warrior
Europe: Charles XII of Sweden goes to war with Denmark-Norway Sparking the Great Northern War, a coalition of Saxony, Poland, and Russian join against the Swedish Empire. The Russians make little gains in Ingria but are pushed back. Denmark-Norway is knocked out of the war with Sweden occupying Schleswig. In Spain the King Charles II dies leading to a power struggle between Bourbon France and Hapsburg Austria. War is shortly declared by Austria after Philip, Duke of Anjou becomes king. No fighting takes places this year but Prussia who joined with Austria, is allowed to become a kingdom making it the second in the HRE. Russia meanwhile absorbs Cossack lands into the Tsardom.
Americas: Northing major besides minor expansion.
Africa: Nothing Major.
Asia: Russia continues expansion.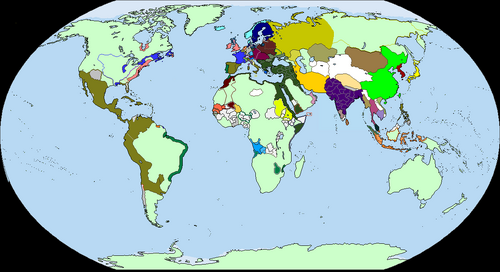 1700 Bibleboyd316
Europe: King William III sides with the Bourbons in they war in Spain, While the war of spains succession is rage, a rebellion is stage by Mario Rambo in Naples, his men start to gather up supplies and men to march towards rome,
Americas: a Presbyterian Preacher Name Caleb McGwire starts to preach of free the slaves and rebealing aginst the crown in North Carolina, him and is flock moved to IRL Greensboro, founded a town name Nazareth,
Africa: Nothing Major.
Asia: major reform of korea happens
Europe: Mario Rambos capture Latina while Spain is dealing with the Bourbans in Spain, A Welsh capatin by the name of Peter Jones on the Ophelia found what is now IRL Douala and name it New Veinna after the Ausrtia city since Austria pay for the trip.
Americas: on May 14th Caleb McGwire and 20 others sign a declaration of independence in the Nazareth Court House founding the Free State of McGwire, Which Bans slavery, its about 60 Sq miles.
Africa: Trade starts with the crew of Ophelia
Asia: Japan Korea and China Sarts tradeing
Community content is available under
CC-BY-SA
unless otherwise noted.