Hi, welcome to Map Game Wiki! Thanks for your edit to the Shattered Stars and Stripes (Map Game) page.
Please leave a message on my talk page if I can help with anything! Edgeofnight (talk) 15:24, October 7, 2014 (UTC)
Shattered Stars Map
Edit
So, welcome to Shattered Stars! you are joining towards the tail end of the game as My nation (The ASA) already has about a third of the US population and half of the 50 states. But you can still play.
So main reason I am here; you can not post your own version of the map. The version you uploaded would be map 15 as you joined after that map you made. I am not going to get mad tho, as you are new so just refain from doing so in the future. Have fun and check out some of the other map games on the wiki. I am on the edge... The EdgeofNight ╚╩o.o╩╝
Hi there!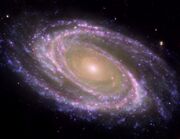 Welcome to our wiki, and thank you for your contributions! There's a lot to do around here, so I hope you'll stay with us and make many more improvements.
Recent changes is a great first stop, because you can see what pages other people have been editing, and where you can help.
Opinion poll Take part in our most influential historical figures' opinion poll.
Questions? You can ask at the Help desk or on the "discussion" page associated with each article, or post a message on [[User talk:Whipsnade (talk) 19:33, October 11, 2014 (UTC)|my talk page]]!
Need more help? The Community Portal has an outline of the site and links to pages to help you learn how to edit.
Please sign in every time you edit, so that we can recognise an established user.
I'm really happy to have you here, and look forward to working with you!
Community content is available under
CC-BY-SA
unless otherwise noted.