Hi, welcome to Map Game Wiki! Thanks for your edit to the Marvel Universe Map Game page.
Please leave a message on a talk page if I can help with anything! Oniontree1 (talk) 23:51, October 3, 2015 (UTC)
Hi there!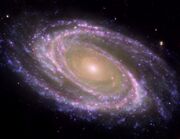 Welcome to our wiki, and thank you for your contributions! There's a lot to do around here, so I hope you'll stay with us and make many more improvements.
Recent changes is a great first stop, because you can see what pages other people have been editing, and where you can help.
Opinion poll Take part in our most influential historical figures' opinion poll.
Questions? You can ask at the Help desk or on the "discussion" page associated with each article, or post a message on [[User talk:Oniontree1 (talk) 00:22, September 22, 2015 (UTC)|my talk page]]!
Need more help? The Community Portal has an outline of the site and links to pages to help you learn how to edit.
Please sign in every time you edit, so that we can recognise an established user.
I'm really happy to have you here, and look forward to working with you!
I don't know if it was on purpose or not, but you removed the delete template from the Marvel Map Game. Again, Marvel charcters and events are products of Disney and not free use. Let's try to avoid that from now on. the game has a 3 day grace period to remove/alter the content to be either 100% origonal or free use. Thanks. #PraiseRoosevelt.
Fantasy Map Game
Edit
While I encourage you to make map games with as much depth and detail as possible, pages that are not the game itself must be named "Page Title (Map Game Name)" (baring the quotes). Pages and images must be catagorized to match. If you need help doing this, please contant me . Otherwise, please cease and desist making new pages and rename the page(s) that have already been named to follow this rule. Thank you in advance. #PraiseRoosevelt.
Community content is available under
CC-BY-SA
unless otherwise noted.