Hi, welcome to Map Game Wiki! Thanks for your edit to the Arm of the Singularity (Map Game) page.
Please leave a message on my talk page if I can help with anything! Seiga Miyako (talk) 23:53, December 31, 2015 (UTC)
Hi there!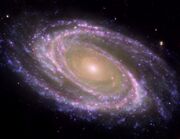 Welcome to our wiki, and thank you for your contributions! There's a lot to do around here, so I hope you'll stay with us and make many more improvements.
Recent changes is a great first stop, because you can see what pages other people have been editing, and where you can help.
Opinion poll Take part in our most influential historical figures' opinion poll.
Questions? You can ask at the Help desk or on the "discussion" page associated with each article, or post a message on [[User talk:Trish pt7 (talk) 03:23, May 19, 2016 (UTC)|my talk page]]!
Need more help? The Community Portal has an outline of the site and links to pages to help you learn how to edit.
Please sign in every time you edit, so that we can recognise an established user.
I'm really happy to have you here, and look forward to working with you!
Want to join in?
Edit
The Great War(Map Game)Trish pt7 (talk) 19:12, May 19, 2016 (UTC)
Re:Fallout a new world
Edit
I was not sure of that I can't talk in the next 4 days.Would The Day after that be okay? The Epic Dragon (talk) 22:30, July 13, 2016 (UTC)
Fallout ? do you know who the leader is? are you the leader ?
Ok The Epic Dragon (talk) 03:29, July 14, 2016 (UTC)
fallout new world
Edit
Do you want me to be an moderator since we created this together? The.Brick.Battle (talk) 15:40, July 16, 2016 (UTC)
Why are you deleting FNW-orwell
I will re-do it
Community content is available under
CC-BY-SA
unless otherwise noted.