Hi, welcome to Map Game Wiki! Thanks for your edit to the An Alternate 1992 (Map Game) page.
Please leave a message on my talk page if I can help with anything! Daxus Inferno (talk) 10:53, May 31, 2014 (UTC)
Hi there!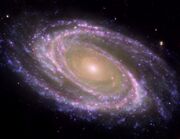 Welcome to our wiki, and thank you for your contributions! There's a lot to do around here, so I hope you'll stay with us and make many more improvements.
Recent changes is a great first stop, because you can see what pages other people have been editing, and where you can help.
Opinion poll Take part in our most influential historical figures' opinion poll.
Questions? You can ask at the Help desk or on the "discussion" page associated with each article, or post a message on [[User talk:Whipsnade (talk) 18:55, May 31, 2014 (UTC)|my talk page]]!
Need more help? The Community Portal has an outline of the site and links to pages to help you learn how to edit.
Please sign in every time you edit, so that we can recognise an established user.
I'm really happy to have you here, and look forward to working with you!
An Alternate 1992 Map Game
Edit
The beginning of the future begins tomorrow Kurt Cobain's Haircut (talk) 09:43, June 1, 2014 (UTC)
Map Games
Edit
That isn't how a map game works.AnnihilationOfWorlds (talk) 12:54, June 2, 2014 (UTC)
Kazakh Diplomacy
Edit
Kazack Diplomacy: Our mining enginears could teach Jordan how to start mineing its oil shale. The profits would go 90% to Jordan and 10% to Kazachstan. Kazakh Diplomacy: We offer a free trade treaty with Jordan, Russia, Uzbekistan, Kirghizia and China. Whipsnade (talk) 19:06, June 2, 2014 (UTC)
Kazakhstan Dip: Jordan is offered uranium mining, technological and atomic power plant building help by Kazachstan. We will sell Jordan 10 T-12 antitank guns if they want them.Whipsnade (talk) 19:08, June 6, 2014 (UTC)
Kazakhstan Dip: We will sell Jordan 10 T-72 tanks and 5 BTR-60 armored personnel carriers if they want them. Whipsnade (talk) 19:19, June 6, 2014 (UTC)
There is war in Afghanistan and the game is heating up!Whipsnade (talk) 17:03, June 7, 2014 (UTC)
Community content is available under
CC-BY-SA
unless otherwise noted.