Hey
Hi, welcome to Map Game Wiki! Thanks for your edit to the User talk:Lord Etnus page. If you need help, read through our help pages or contact a local admin. If there are no active admins here, stop by Community Central and check out our forums.
Looking for live help? Then join us for an upcoming webinar to chat with staff and other Wikia editors. You can also check our Staff blog to keep up-to-date with the latest news and events around Wikia. Lastly, check out the Wikia Video Library, where you can find premium licensed videos to add to the wiki.
All of these links are a great way to start exploring Wikia.
Happy editing, sannse
(help forum | blog) 12:40, April 28, 2013 (UTC)
Hi there!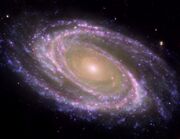 Welcome to our wiki, and thank you for your contributions! There's a lot to do around here, so I hope you'll stay with us and make many more improvements.
Recent changes is a great first stop, because you can see what pages other people have been editing, and where you can help.
Opinion poll Take part in our most influential historical figures' opinion poll.
Questions? You can ask at the Help desk or on the "discussion" page associated with each article, or post a message on [[User talk:90.244.81.247 16:05, April 29, 2013 (UTC)|my talk page]]!
Need more help? The Community Portal has an outline of the site and links to pages to help you learn how to edit.
Please sign in every time you edit, so that we can recognise an established user.
I'm really happy to have you here, and look forward to working with you!
IFTB and France won't get into a fight, and if they do, I personally would ally with the IFTB, as we have a fleet of subs, but we won't get in a War anyway, Local (talk) 16:18, April 28, 2013 (UTC)
What Country do you live in? You don't have to answer. Local (talk) 15:53, April 29, 2013 (UTC)
Wiki Admin Elections.
Edit
as one active user of the Wiki, i as de facto admin of the wiki, want to tell you that the wiki is going to enter an election period in the upcoming two weeks. if you want you can propose yourself as admin in the election page in the Newspaper page.also if you have news that you find important or relevant to our life's feel free to post in the Newspaper. 
Sine dei gloriem (talk) 01:41, May 2, 2013 (UTC)
Community content is available under
CC-BY-SA
unless otherwise noted.