Hi, welcome to Map Game Wiki! Thanks for your edit to the An Alternate 1992 (Map Game) page.
Please leave a message on my talk page if I can help with anything! Daxus Inferno (talk) 23:10, May 30, 2014 (UTC)
Hi there!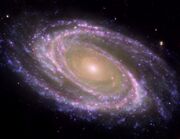 Welcome to our wiki, and thank you for your contributions! There's a lot to do around here, so I hope you'll stay with us and make many more improvements.
Recent changes is a great first stop, because you can see what pages other people have been editing, and where you can help.
Opinion poll Take part in our most influential historical figures' opinion poll.
Questions? You can ask at the Help desk or on the "discussion" page associated with each article, or post a message on [[User talk:Whipsnade (talk) 18:46, May 31, 2014 (UTC)|my talk page]]!
Need more help? The Community Portal has an outline of the site and links to pages to help you learn how to edit.
Please sign in every time you edit, so that we can recognise an established user.
I'm really happy to have you here, and look forward to working with you!
Prove worthy of being an admin and wait for a time for an admin to be needed. If a new admin is needed there will likely be a vote by the admins on whom to chose based on their contributions to the wiki. Kurt Cobain's Haircut (talk) 09:28, June 1, 2014 (UTC)
It began to srivel up as a few played Lord of the Rings and 2 reality based games went ASB. I later returned after a stint on Future and Althist. Dax is back and it's better. :-) Whipsnade (talk) 17:54, June 15, 2014 (UTC)
Also see- Awesome site stats.
An Alternate 1992 Map Game
Edit
The beginning of the future begins tomorrow Kurt Cobain's Haircut (talk) 09:41, June 1, 2014 (UTC)
In 1996, Quebec had declared independence in a mod event and Canada has been asked to respond by the separatists.Whipsnade (talk) 19:57, June 6, 2014 (UTC)
There is war in Afghanistan and the game is heating up!Whipsnade (talk) 16:45, June 7, 2014 (UTC)
Sanguine Planet
Edit
It has begun Kurt Cobain's Haircut (talk)
Community content is available under
CC-BY-SA
unless otherwise noted.