Hi, welcome to Map Game Wiki! Thanks for your edit to the User blog:Surferdude1219/Thinking of joining the wiki... What do I need to know? page.
Please leave a message on my talk page if I can help with anything! Sine dei gloriem (talk) 11:09, October 21, 2014 (UTC)
Hi there!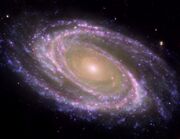 Welcome to our wiki, and thank you for your contributions! There's a lot to do around here, so I hope you'll stay with us and make many more improvements.
Recent changes is a great first stop, because you can see what pages other people have been editing, and where you can help.
Opinion poll Take part in our most influential historical figures' opinion poll.
Questions? You can ask at the Help desk or on the "discussion" page associated with each article, or post a message on [[User talk:Whipsnade (talk) 20:14, October 23, 2014 (UTC)|my talk page]]!
Need more help? The Community Portal has an outline of the site and links to pages to help you learn how to edit.
Please sign in every time you edit, so that we can recognise an established user.
I'm really happy to have you here, and look forward to working with you!
You have chosen New England. Here is some information:
You are a Tier 1 nation. You are a superpower, and you are the main superpower in North America. However, as you are an inexperienced user, you are on probation and will be watched carefully. This doesn't mean we don't trust you however, and I believe you can handle this nation. You have the 5th best economy in the world. Your capital is Boston. New York is currently nuked to bits and you have major radiation in New Jersey, Pennssylvania and Massachusetts. The Technology is strong with this one (talk)
Vivempires
Edit
Please post your turn Atlas. We supply your safety. Defenders of North America (talk)
If we lose, I need you to vote off Rhett with me and ???? Chris is gone... ...But Kali's not... 13:48, November 16, 2014 (UTC)
==

About Tf's messages to you on another wiki... he was the one who told me to vote Jimmy in the first place. ;-; but anyway,  can you change to Thomas first chance you get? :) Scuff my pageant shoes and I'll toss you out the window! 23:43, November 20, 2014 (UTC)
==

yes omg ily <3 Scuff my pageant shoes and I'll toss you out the window! 23:43, November 20, 2014 (UTC)
I don't blame you for voting me because you got suspicious of me. But Lynn? You seriously trust her over me? She told me to tell everyone to vote Jimmy and Leo. She almost flushed your idol. But then, she turned on her alliance which SHE was telling everyone what to do, and now I am the one taking the fall... Chris is gone... ...But Kali's not... 07:08, November 26, 2014 (UTC)
Mack's a jury threat? The only people who want him to win are Dark and Winston and they arn't in the game. Romeo is a jury threat and you didn't vote him. Heather is a challenge and stratigical threat and has been playing EVERYONE in the game, me, you and TF and you didn't vote her. Mack was the least of your worries of a stratigical game or jury threat, yet your listening to the most untrustworthy player in the game. Chris is gone... ...But Kali's not... 15:45, November 26, 2014 (UTC)
http://asvu-alliance.wikia.com/wiki/Waterfalls_and_Piggy_Brawls
This is our Roleplay site. We will roleplay as our characters while making decisons. Then once we are done we will post it on the ASVU page to make the story better. -BB
Community content is available under
CC-BY-SA
unless otherwise noted.