Hi, welcome to Map Game Wiki! Thanks for your edit to the Orbis Terrarum Map Game page. If you need help, read through our help pages or contact a local admin. If there are no active admins here, stop by Community Central and check out our forums.
Looking for live help? Then join us for an upcoming webinar to chat with staff and other Wikia editors. You can also check our Staff blog to keep up-to-date with the latest news and events around Wikia. Lastly, check out the Wikia Video Library, where you can find premium licensed videos to add to the wiki.
All of these links are a great way to start exploring Wikia.
Happy editing, Sarah Manley
(help forum | blog)
Orbis terrarum
will you post your turn in the game, i want this game to begin moving, if so i would appreciate it Sine dei gloriem (talk) 23:21, December 29, 2012 (UTC)
When will Imperialism start? Thanks Pavillion (talk) 15:05, January 2, 2013 (UTC)
Hi there!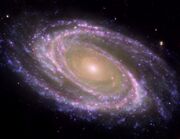 Welcome to our wiki, and thank you for your contributions! There's a lot to do around here, so I hope you'll stay with us and make many more improvements.
Recent changes is a great first stop, because you can see what pages other people have been editing, and where you can help.
Opinion poll Take part in our most influential historical figures' opinion poll.
Questions? You can ask at the Help desk or on the "discussion" page associated with each article, or post a message on [[User talk:The River Nile-2 (talk) 13:45, February 27, 2013 (UTC)|my talk page]]!
Need more help? The Community Portal has an outline of the site and links to pages to help you learn how to edit.
Please sign in every time you edit, so that we can recognise an established user.
I'm really happy to have you here, and look forward to working with you!
An Alternate 1921 Map Game
Edit
I'm launching my An Alternate 1921 Map Game on March the 10th (tomorrow), if I can fined 8 players. The River Nile-2 (talk) 01:05, March 9, 2013 (UTC)
Thank you for joining the An Alternate 1921 Map Game. Lenin is planning some fun soon! The River Nile-2 (talk) 01:05, March 12, 2013 (UTC)
I've done the algerithem

Japanese total= 64
China (Manchuria province)= 50.5
Result= Manchuria falls after heavy, but decisive fighting. Territorial gains are in the southern mountains and central plains. They conqure up to the towns of Harbin, Anshan, Jiamusi, Jilin, Changchun and Yingkou.The River Nile-2 (talk) 01:23, March 13, 2013 (UTC)
If the France's or UK's player dose not come on this turn, then I have a small mod event that will shake some of Asia in 1940 1940.5 . Hint, hint. The River Nile-2 (talk) 20:54, April 14, 2013 (UTC).
Sorry for missing the invasion of Burma. I did a Algorithm and Japan has won, and it looks like a 90-100% Japanese victory.The River Nile-2 (talk) 23:01, April 14, 2013 (UTC)
Singapore and Burma were crushed by Japan.The River Nile-2 (talk) 23:01, April 14, 2013 (UTC)
America is also not posting for ages and may actually get kicked off for absenteeism.The River Nile-2 (talk) 23:22, April 14, 2013 (UTC)
Hey, I just wanted to ask if you will play An Alternate 1921 Map Game, so...? DariusTheMouse (talk) 19:09, April 22, 2013 (UTC)
Almost Brazil
Edit
Spain didn't conquere Portugal, France conquered both and Napoleon's brother remained in power Potato (talk) 23:03, April 13, 2013 (UTC)
You still playing? Potato (talk) 13:46, April 22, 2013 (UTC)
Plan on continuing? Violently Calm (talk) 23:37, April 25, 2013 (UTC)
News just in!
Edit
Hello. Calling all players, calling all players! Keep the Wiki going! Your nation needs a move from you in http://mapgame.wikia.com/wiki/An_Alternate_1921_Map_Game ! Pakistan is now in the cross-hairs of several nations!Whipsnade (talk) 19:31, May 11, 2013 (UTC)
Community content is available under
CC-BY-SA
unless otherwise noted.